Return the Love™ and support your pet's active lifestyle with a special blend of natural ingredients that help normal joint function and mobility.

Hemp Chews are an easy way to support your dog's health with a functional snack throughout the day.

Share
View full details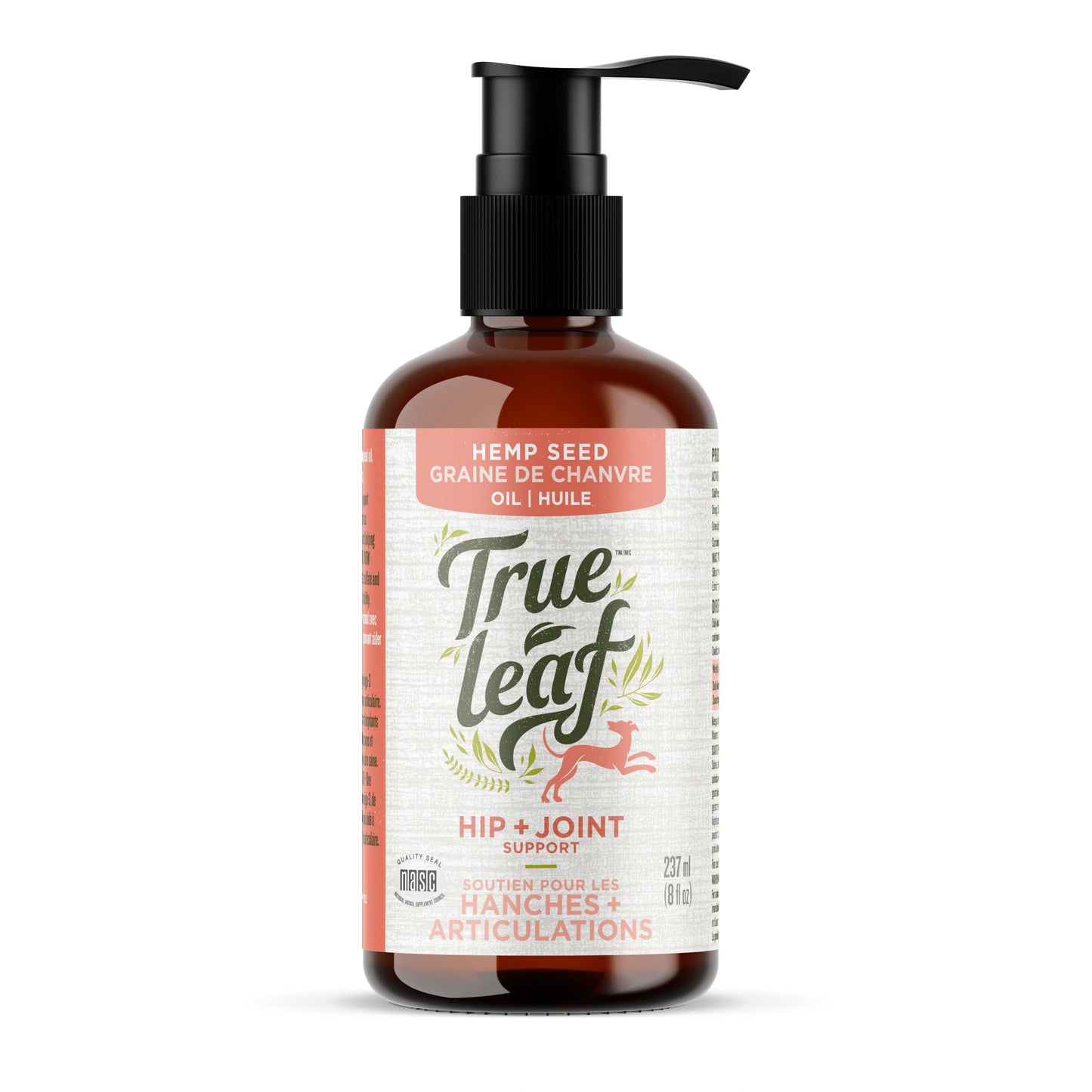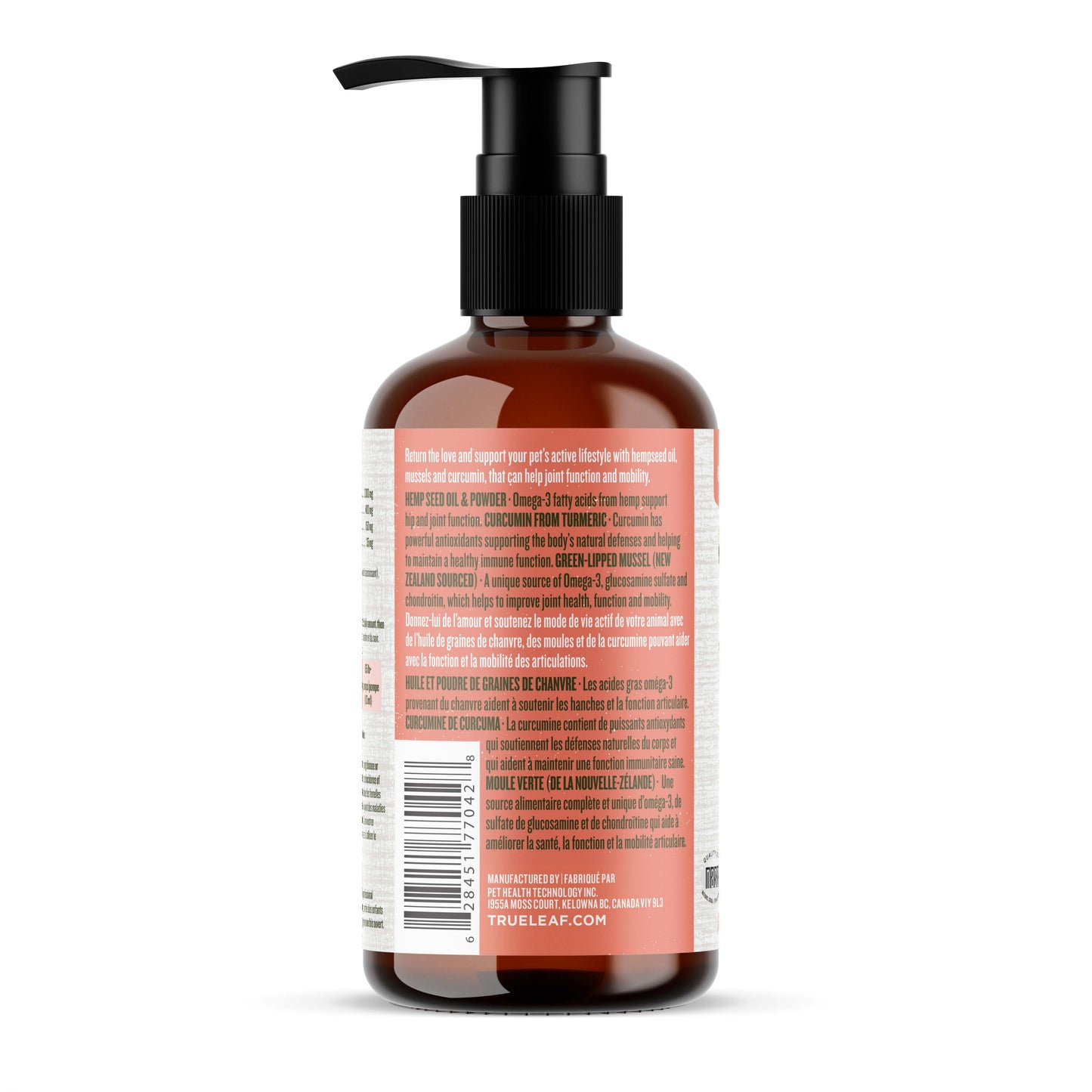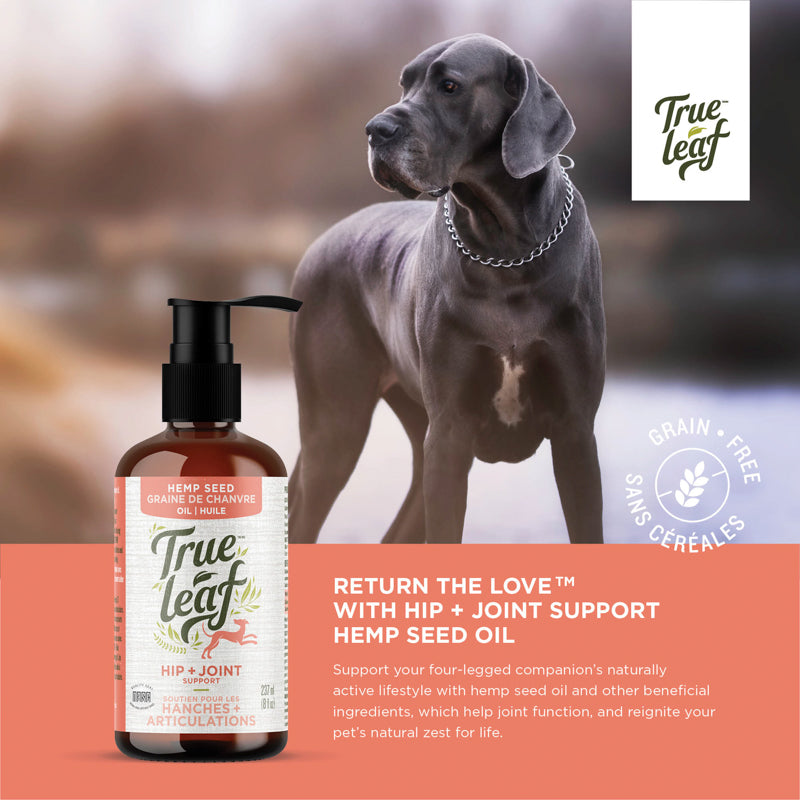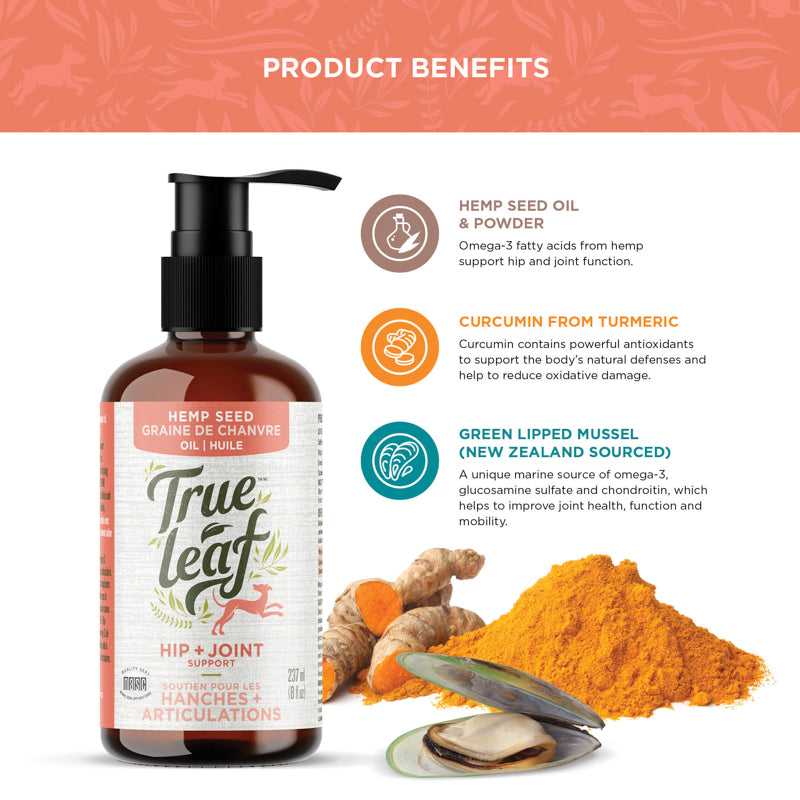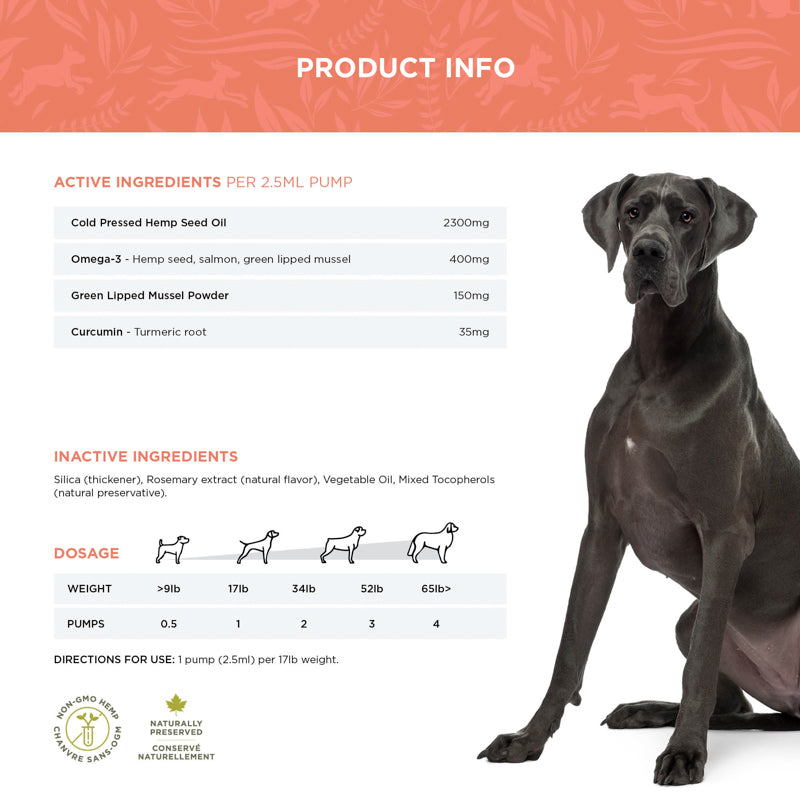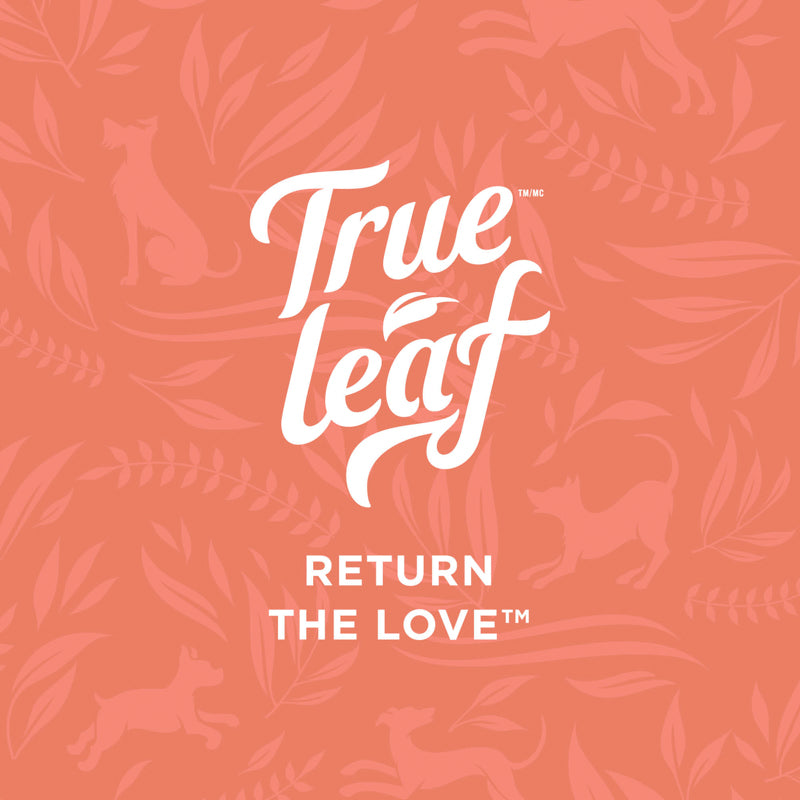 Hip + Joint Oil


Formula includes: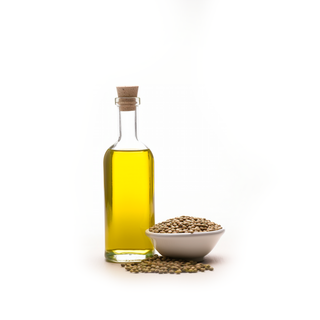 Hemp Seed Oil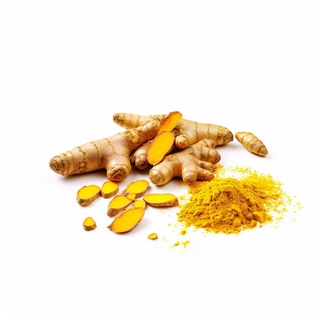 Turmeric Root Extract
Green Lipped Mussel
He can now keep up and play with our 1-year-old retriever.
Rave, our 10-year-old-golden retriever has knee issues and arthritis. We purchased the True Leaf Hip + Joint Support Oil from Healthy Spot and within 2 days we noticed an amazing difference. He can now keep up and play with our 1-year-old retriever.
Can't believe the change in him.
Charlie is a different dog. Can't believe the change in him. Back on long walks up and down hills. He even went down steps yesterday unaided.
I've been using this product for four months
I've been using this product for four months on a dog that has a bad ACL tear and runs and walks normally with two doses a day. He starts to limb after a few days when we run out. YMMV on these things obviously, but we are definitely in the positive on this.
BTW, be sure to shake it very, very well. The oil tends to separate so you'll be dispensing the oil and be left with a solid lump of the other ingredients.
She's just so much happier
My 9 year old rescue Kya had developed mild arthritis a couple years ago and I had been using some glucosamine supplements to help her keep somewhat active. When the cold weather set in this fall in Ottawa her arthritis got really bad to the point that she could only walk very slowly and no longer had interest in playing when I took her to the dog park. She would just sit and watch other dogs play. This was even when I had given her one of the pain medication prescribed by our vet.
I began trying stronger glucosamine-based supplements and other products in hopes of finding something that would help her and nothing gave much improvement. Then in December, my mother sent me a bottle of your Hemp Oil Hip and Joint formula for dogs to try. Well in less than a week it was like I got my dog back, she happily runs around and plays like she used, even chasing after the rambunctious puppies at the dog park. She loves to go on long walks again and she just so much happier every day. So thank you for creating such a great product!
All the best,
INSPIRED BY THE UNCONDITIONAL LOVE OUR PETS GIVE US EVERYDAY.
True Leaf was founded on our desire to return that love with natural wellness products that harness the healing power of plants from around the world. We want to make life fulfilling and rewarding for both pets and people.