Return the Love™ and support your pet's active lifestyle with a special blend of natural ingredients that help normal joint function and mobility.

Hemp Chews are an easy way to support your dog's health with a functional snack throughout the day.

Share
View full details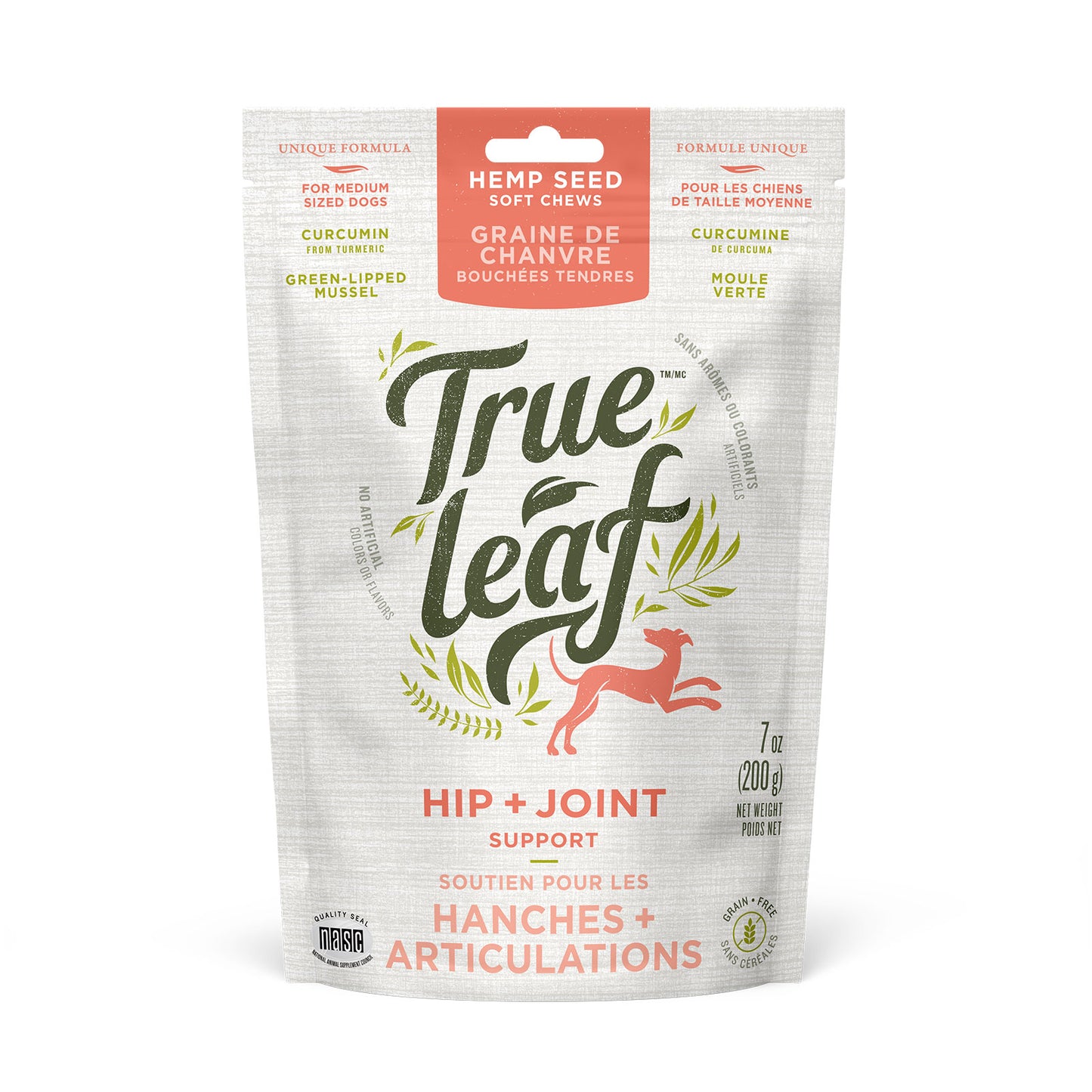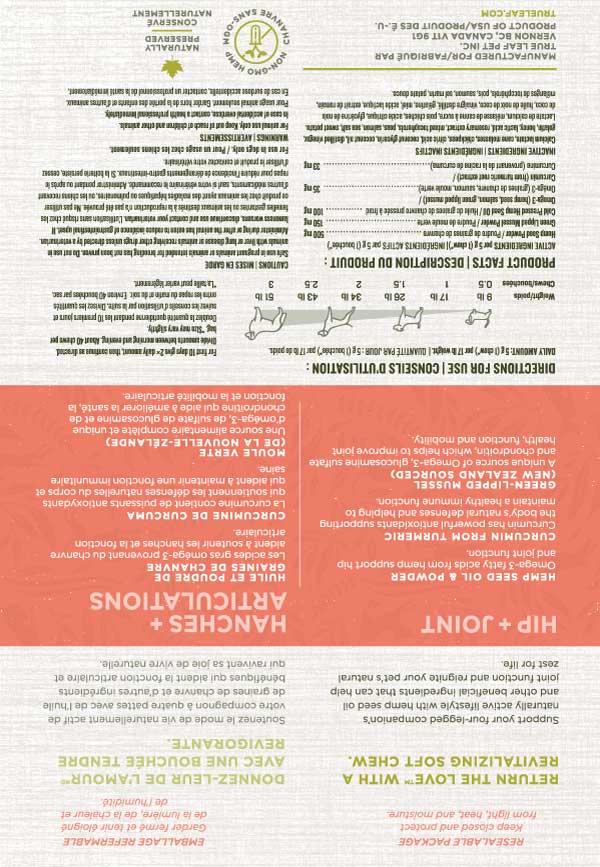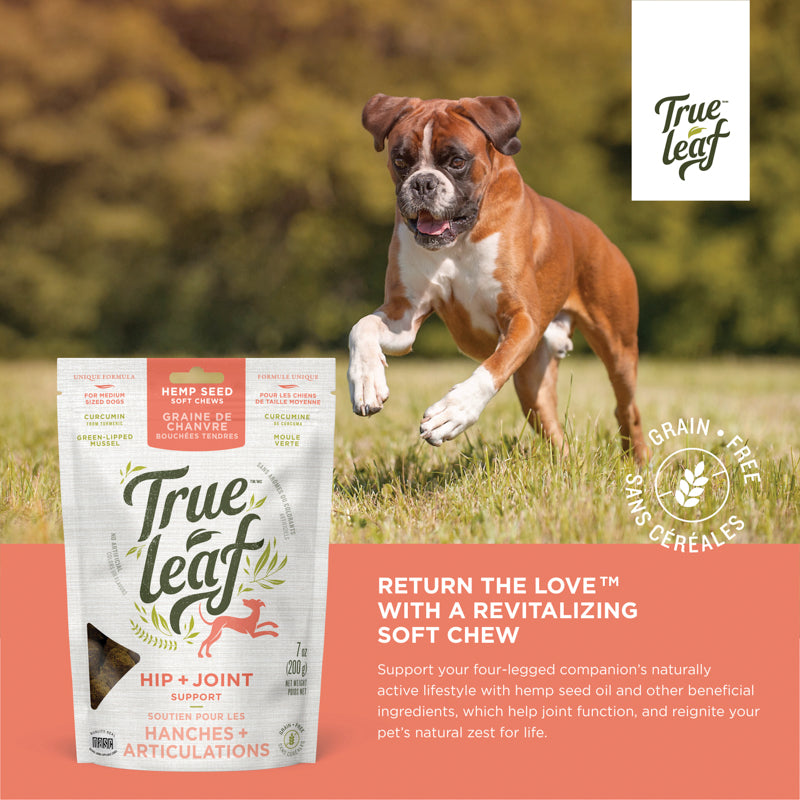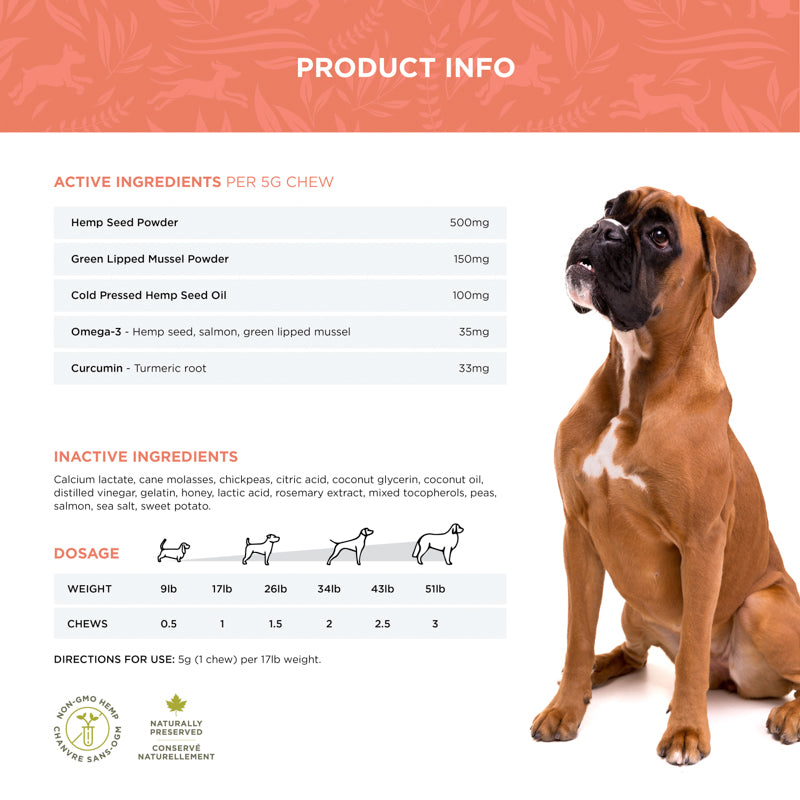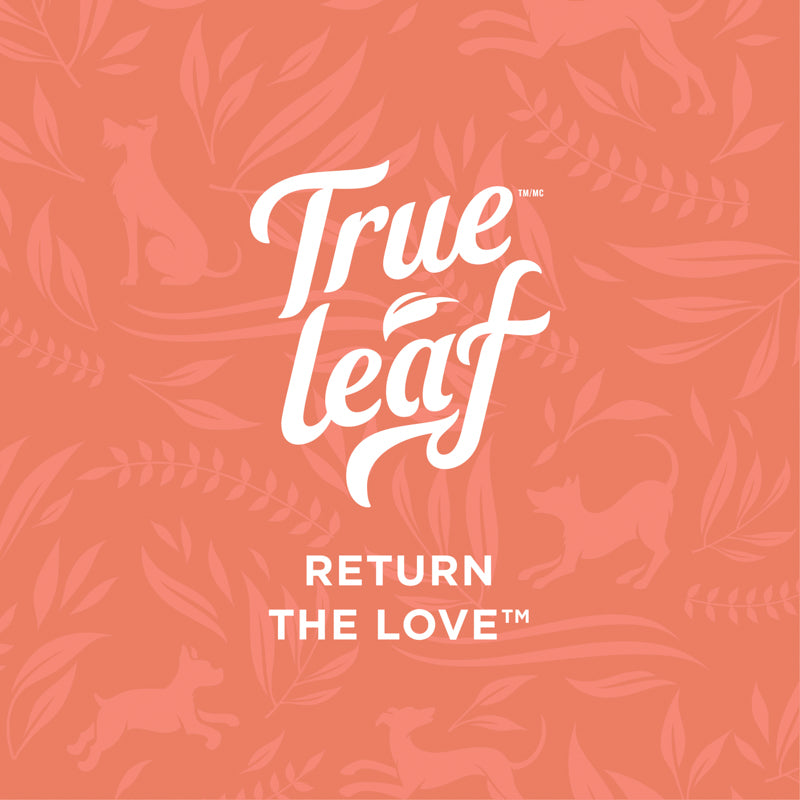 Hip + Joint


Formula includes: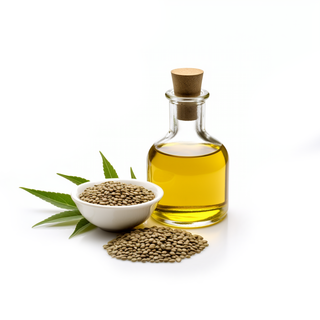 Hemp Seed Oil + Powder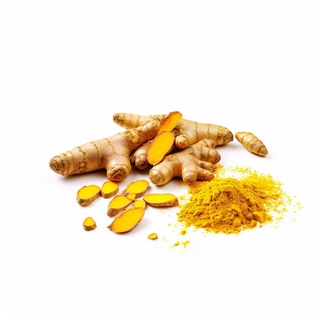 Turmeric Root Extract
Green Lipped Mussel
True Leaf Hip + Joint Feedback
I just want to give you some feedback on your True Leaf Hip + Joint. I have had my senior dog on this for several years now as he has arthritis in all of his joints and with the delay in your recent availability he has had a setback and his mobility was getting worst. I just found it again last week and purchased the 2 bags that were available and after being back on it for 4 days I have already noticed a difference in his step. I am a total believer in your product. I will continue to buy this and give it to my Sparky. Keep up the good work.
INSPIRED BY THE UNCONDITIONAL LOVE OUR PETS GIVE US EVERYDAY.
True Leaf was founded on our desire to return that love with natural wellness products that harness the healing power of plants from around the world. We want to make life fulfilling and rewarding for both pets and people.