Return the Love™ and support your pet's active lifestyle with a special blend of natural ingredients that help normal joint function and mobility.

Hemp Chews are an easy way to support your cat's health with a functional snack throughout the day.

Share
View full details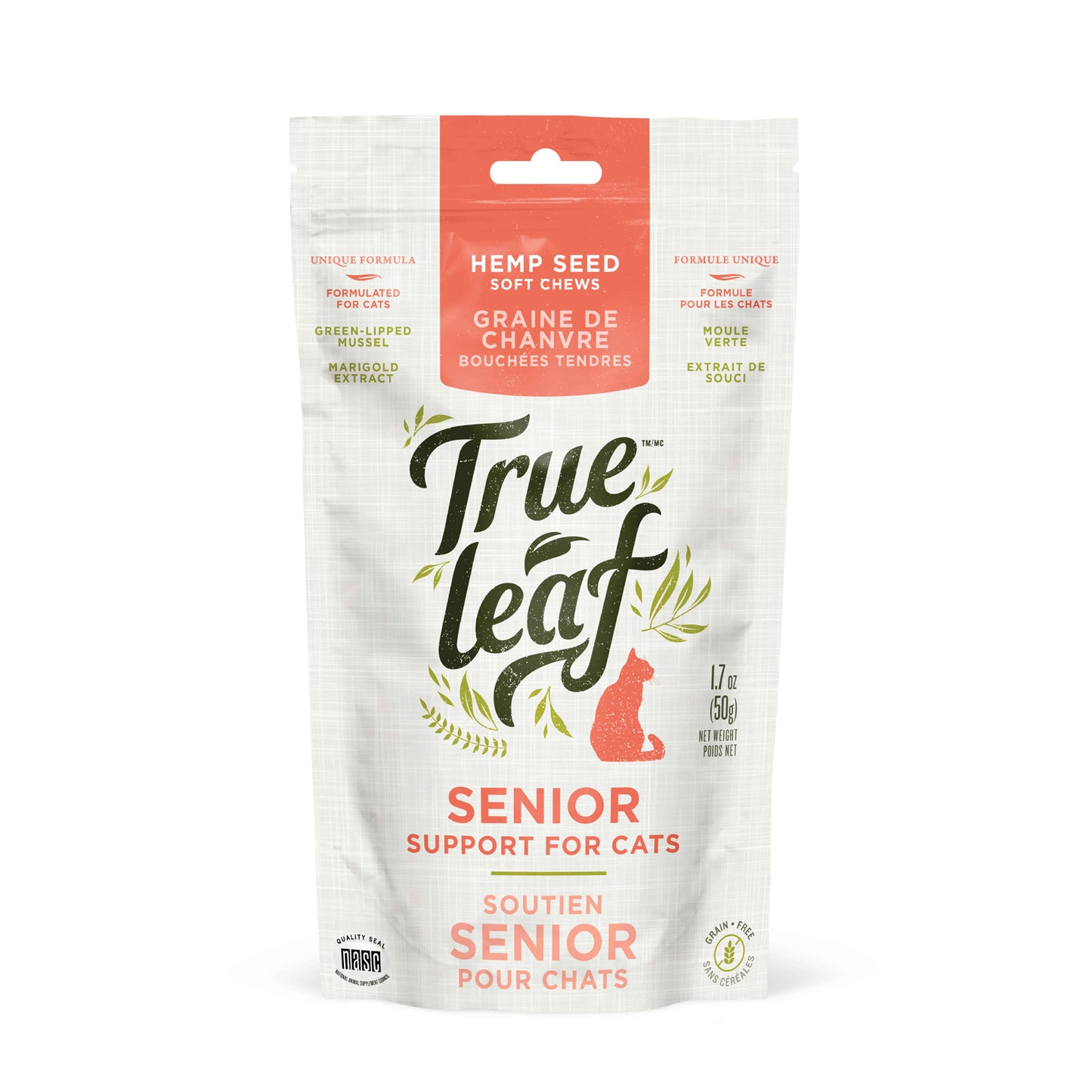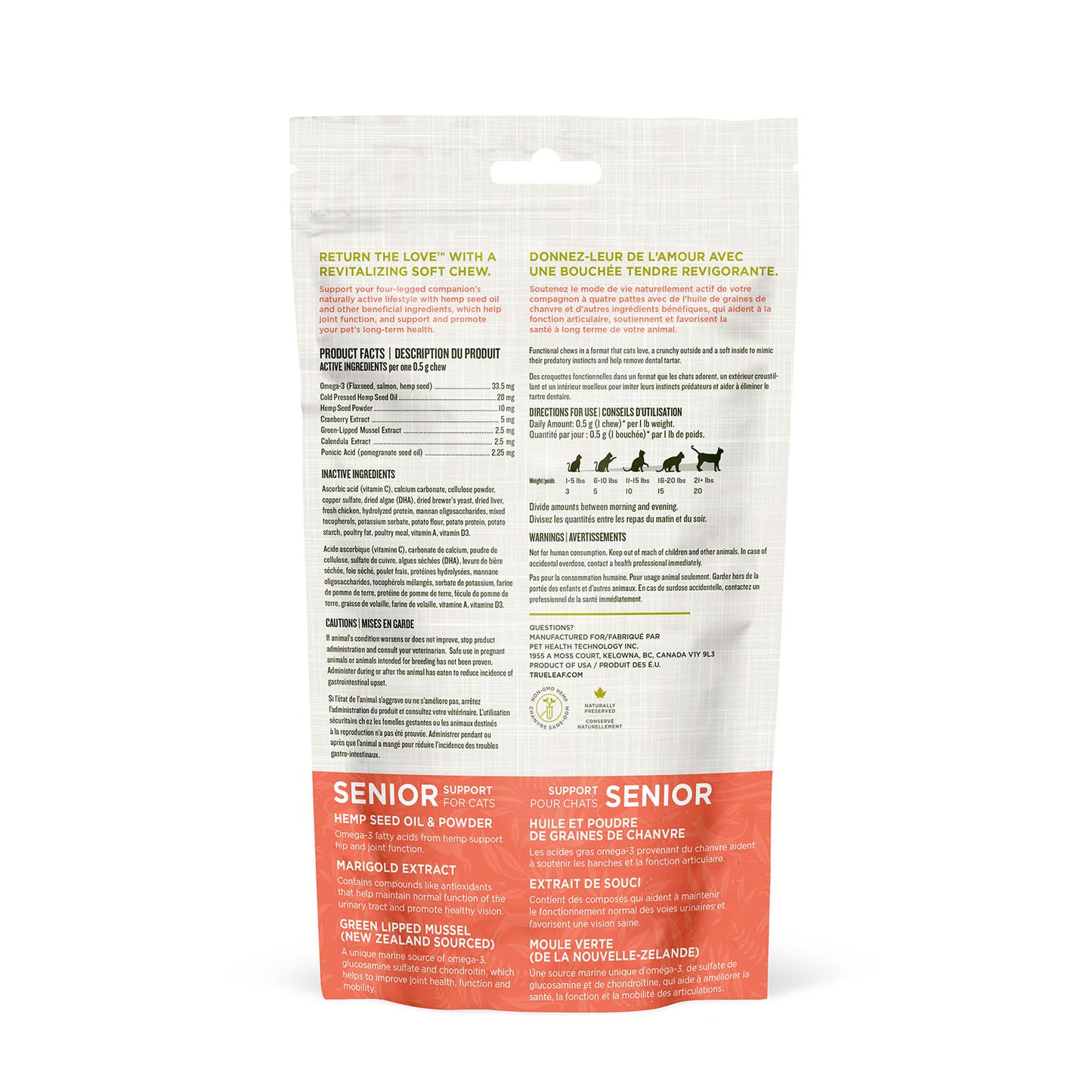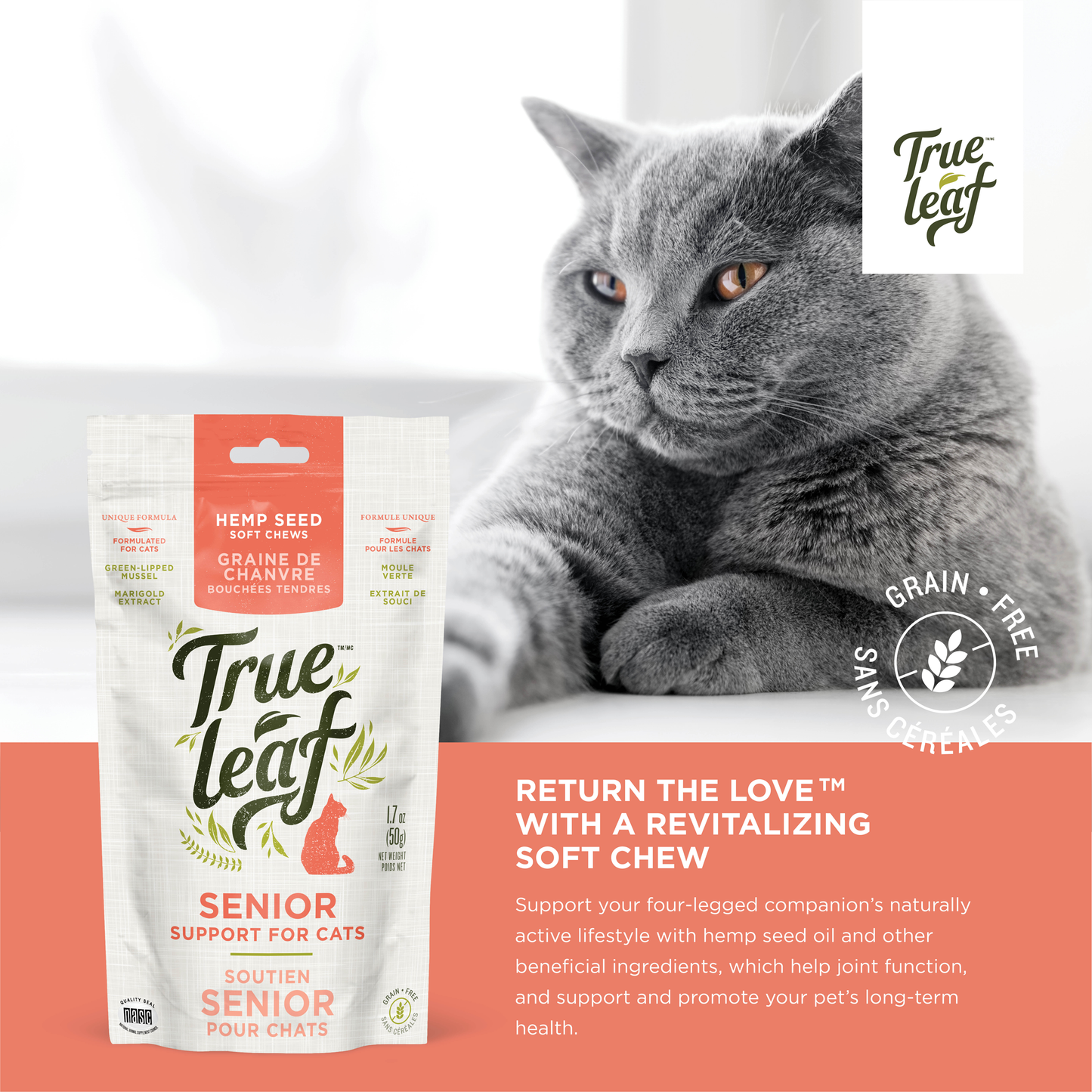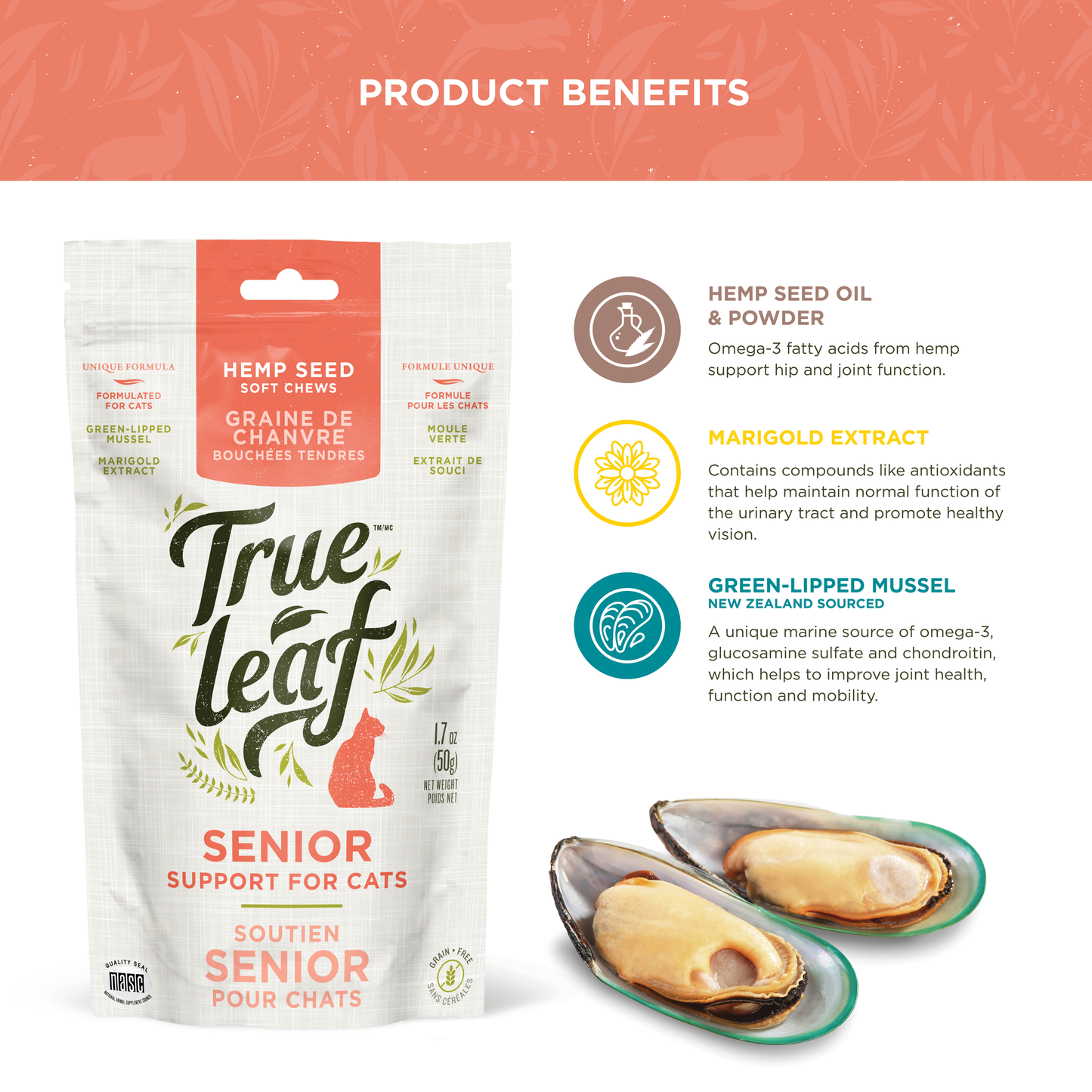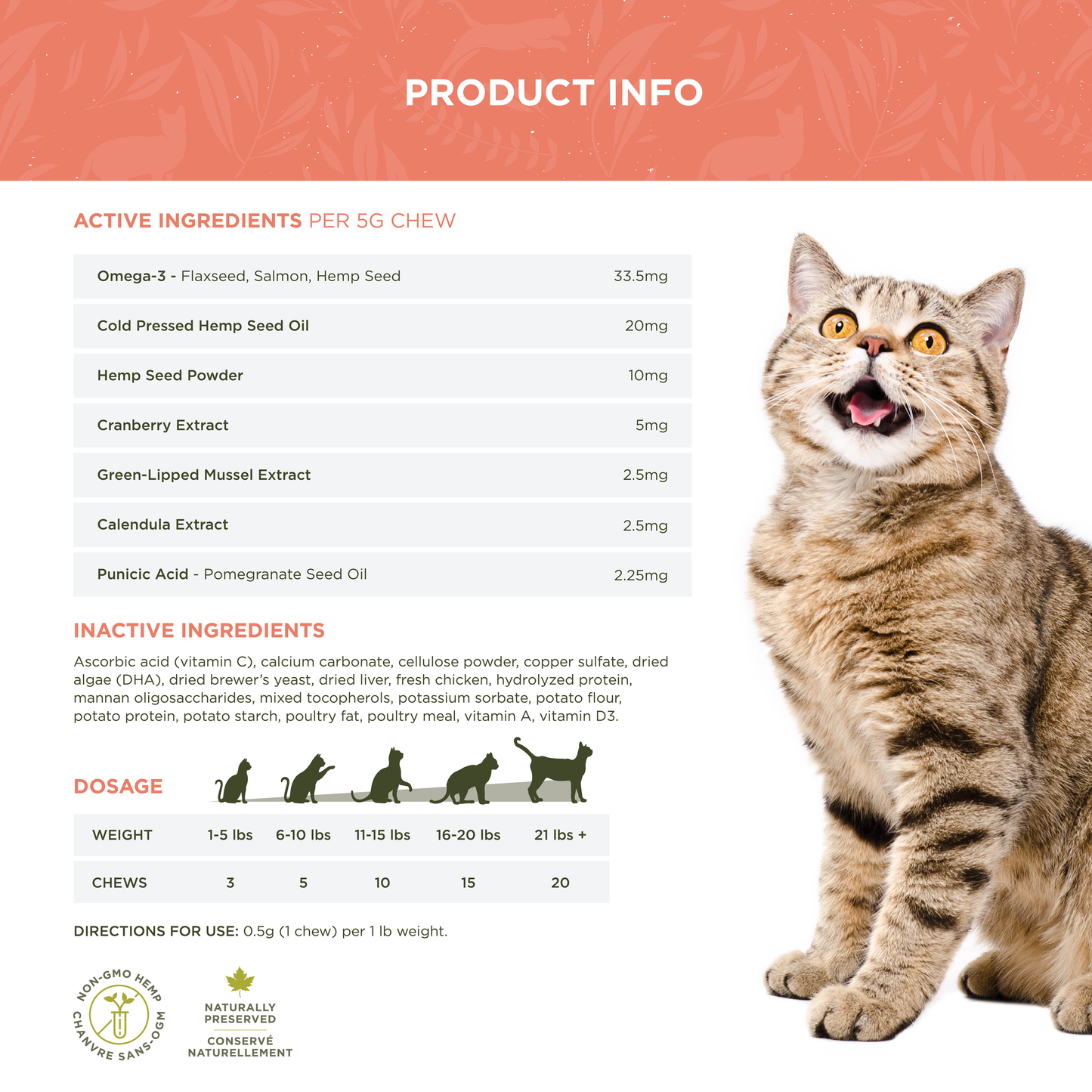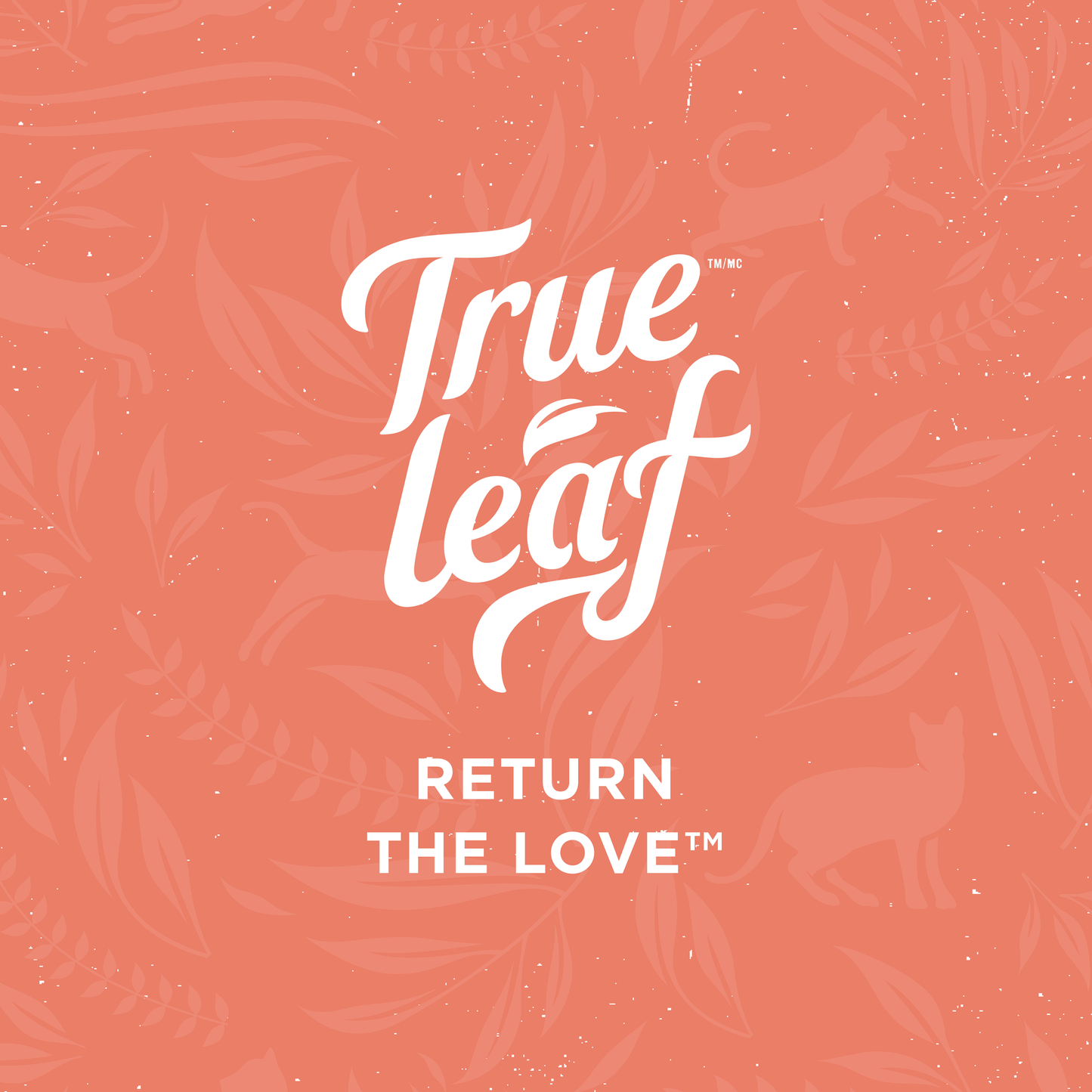 Senior Support Cat Chews


Formula includes: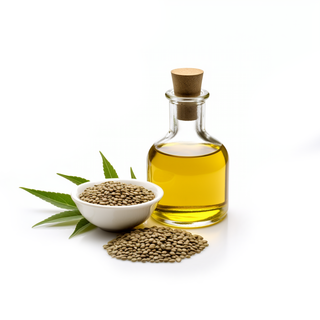 Hemp Seed Oil + Powder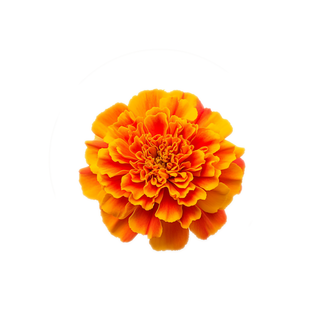 Marigold
Green Lipped Mussel
Healthiest treat ever!
Our 14 tear old tuxedo has several health issues which do not bode well for her short term prognosis. Her appetite has dwindled fir her normal pate canned cat food and we are constantly looking for products which she will enjoy to add some calories to her daily intake. Friends gave us a bag of True Leaf Senior support treats for cats abd it is one of the few items she continually gobbles up whenever offered. And I know the ingredients are healthy supplement. I only wish it came on a cat food version so I would know she'd eat enough to keep her at a healthy weight so she'd gain some weight long term. I am having a problem finding it in any pet supply outlet so I will try the website to buy more.
INSPIRED BY THE UNCONDITIONAL LOVE OUR PETS GIVE US EVERYDAY.
True Leaf was founded on our desire to return that love with natural wellness products that harness the healing power of plants from around the world. We want to make life fulfilling and rewarding for both pets and people.