Return the Love™ with a relaxing formula that combines the power of hemp and active plant-based ingredients that promote a calming behavior.

Hemp Chews are an easy way to support your dog's health with a functional snack throughout the day.

Share
View full details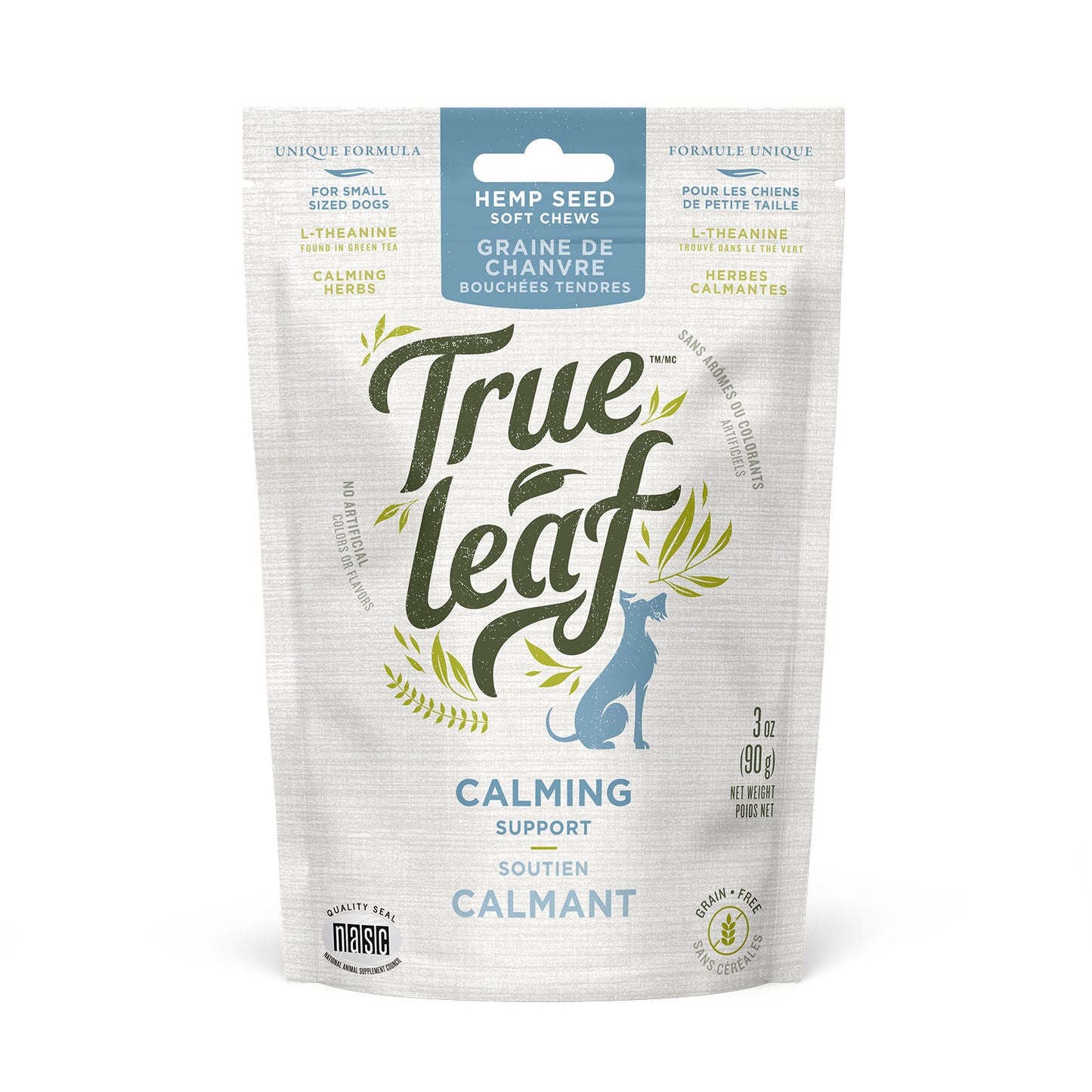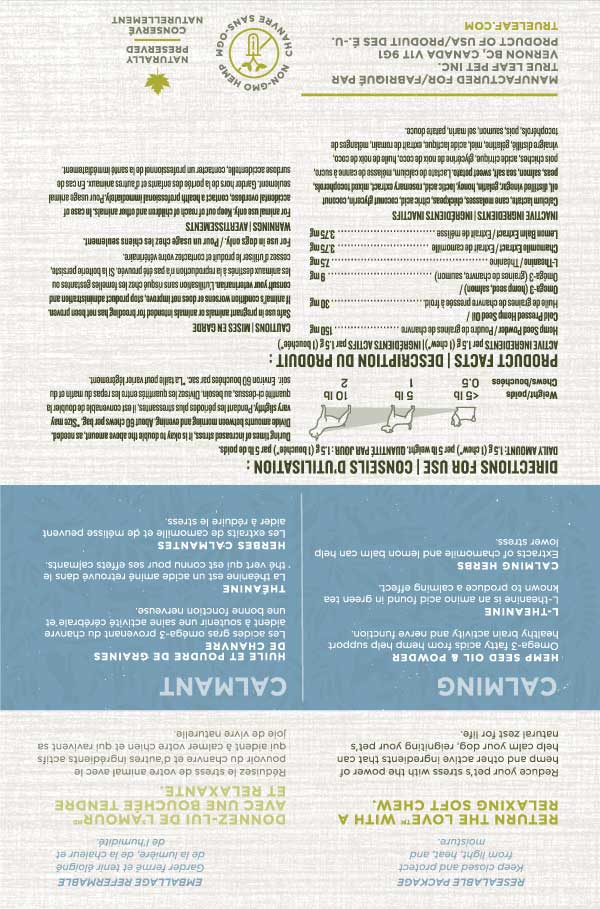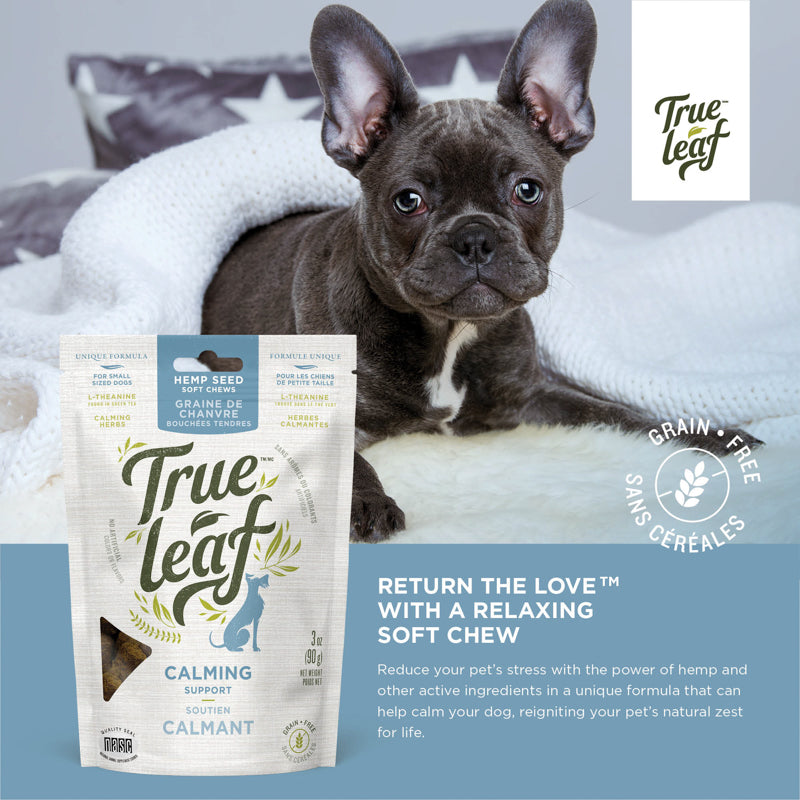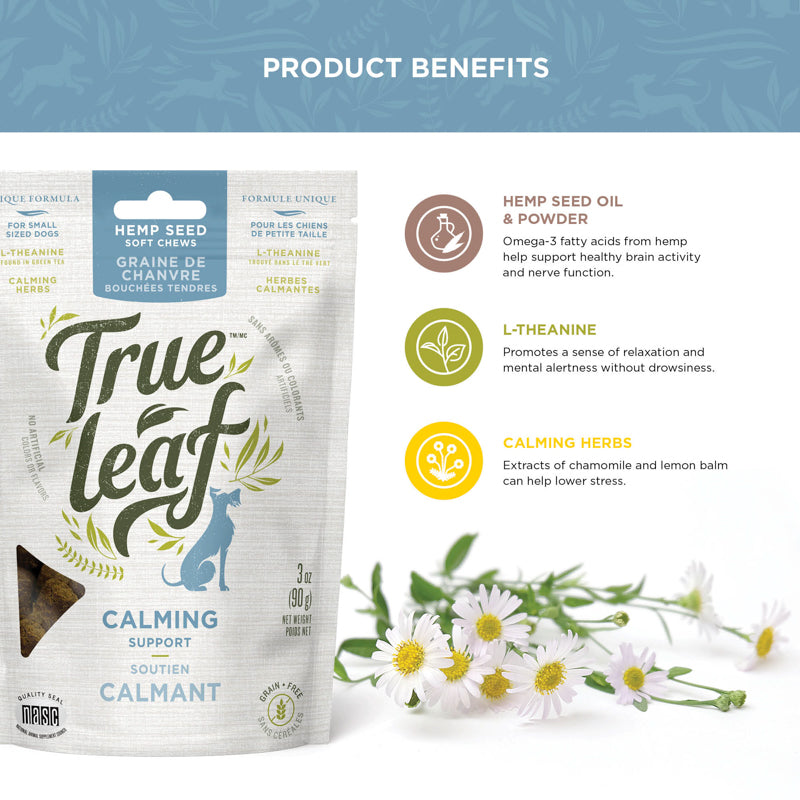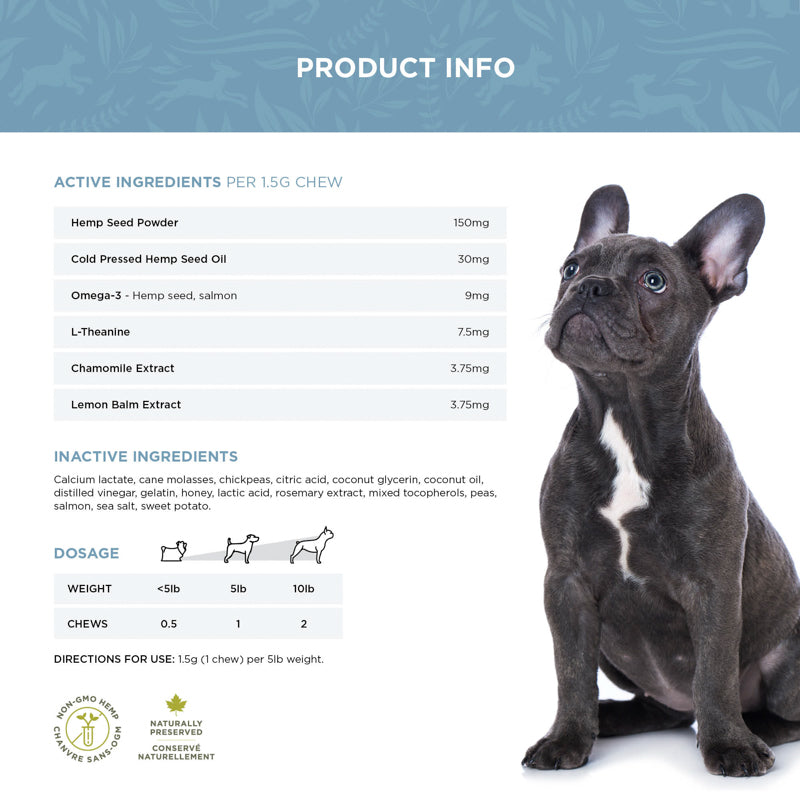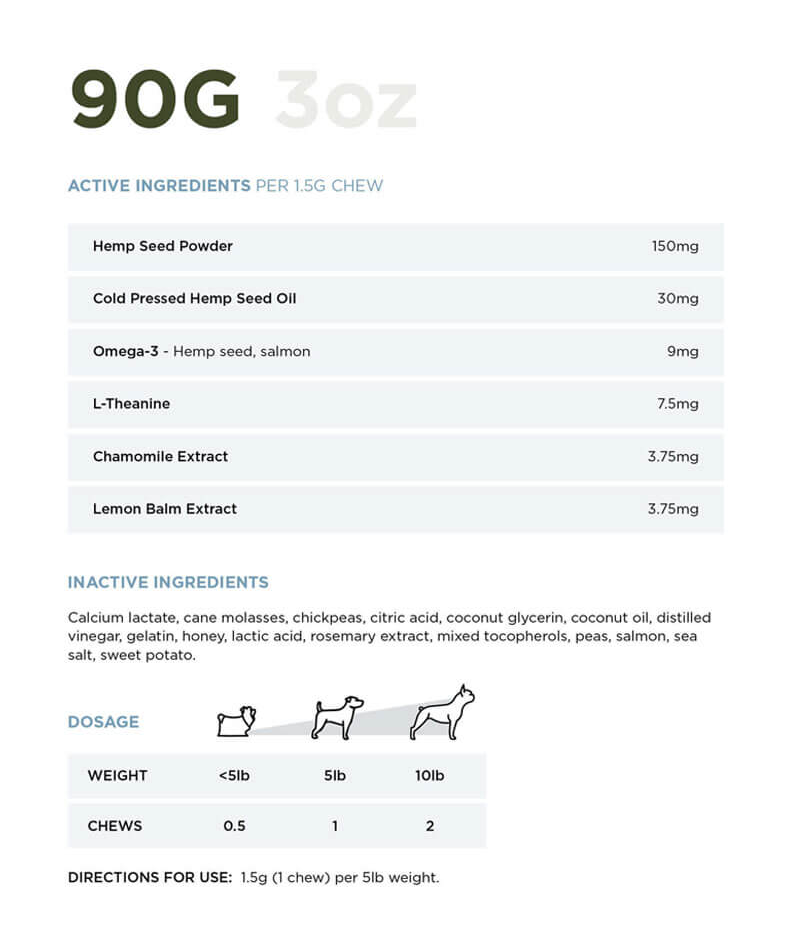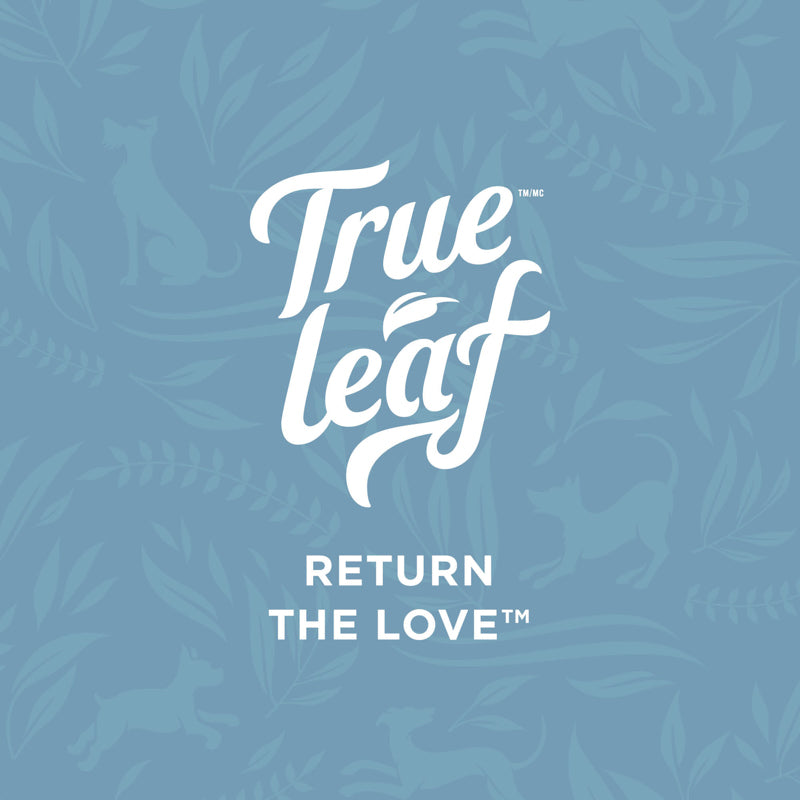 Calming Support


Formula includes: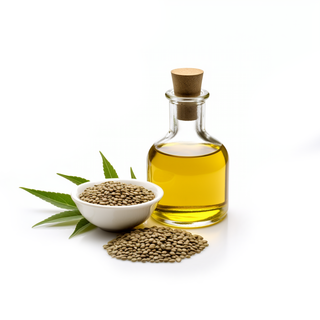 Hemp Seed Oil + Powder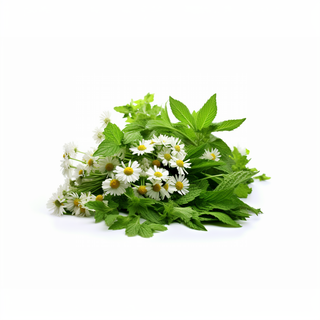 Active Herbs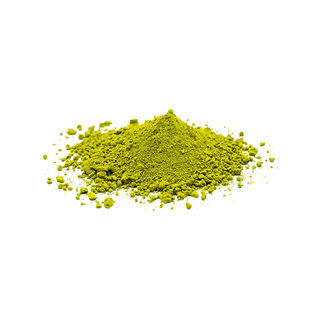 L-Theanine
It works!
True Leaf Calming Support Chews: It works! My dog likes the taste, it has made her coat shinier and I think it has reduced her barking.
True Leaf Calming chews work great
I want you to know that the True Leaf Calming chews work great for my high anxiety dog! He weighs 20 lbs and it worked perfect with 1 chew in the a.m. and 1 in the p.m. This morning I gave him 1/4 of a chew and it is perfect. Tonight I will give him the rest. My dog is very sensitive and highly anxious. Almost neurotic. This has helped him sooooo much!!!! It has also saved my sanity now that he is calmer.
Thanks again,
INSPIRED BY THE UNCONDITIONAL LOVE OUR PETS GIVE US EVERYDAY.
True Leaf was founded on our desire to return that love with natural wellness products that harness the healing power of plants from around the world. We want to make life fulfilling and rewarding for both pets and people.