Return the Love™ with a relaxing formula that combines the power of hemp and active plant-based ingredients that promote a calming behavior.

Hemp Chews are an easy way to support your dog's health with a functional snack throughout the day.

Share
View full details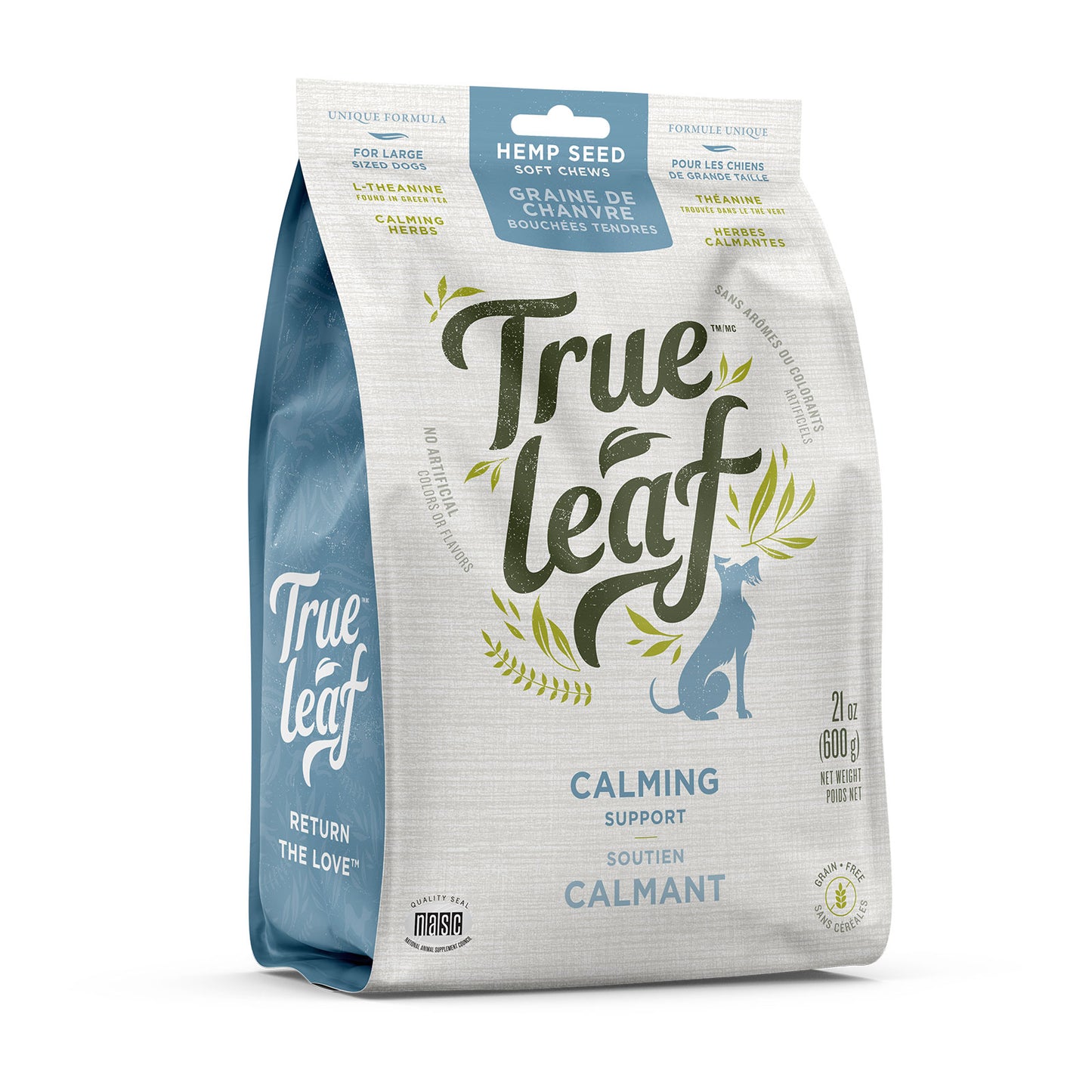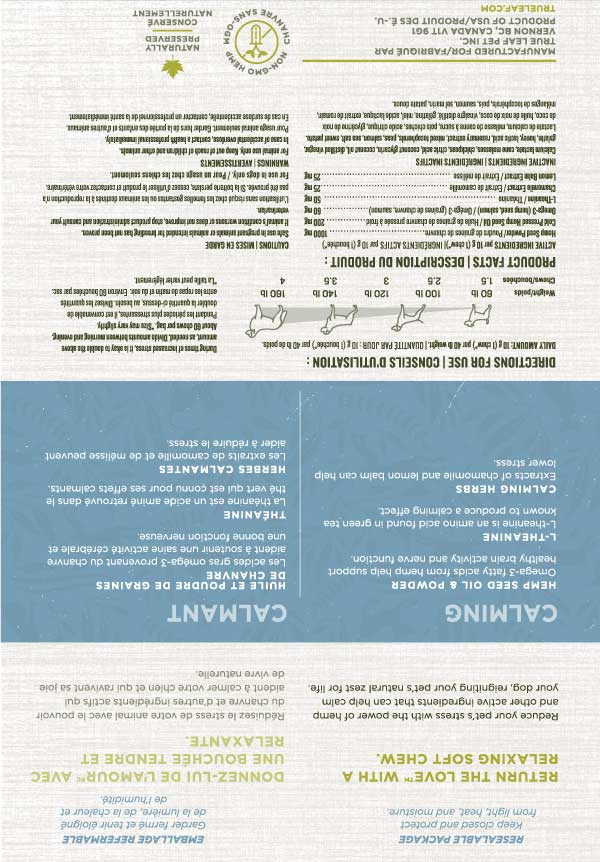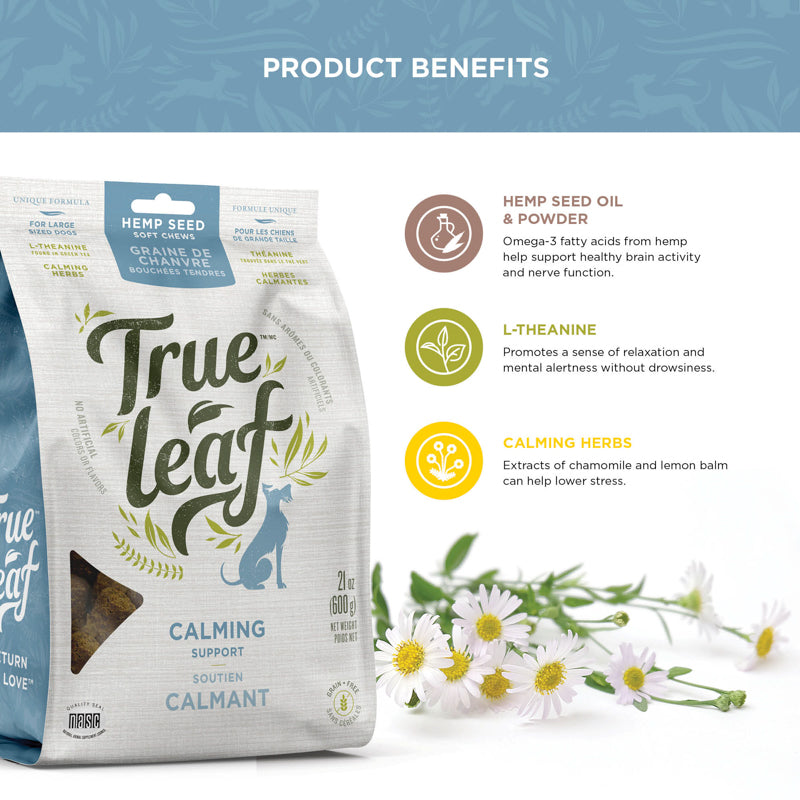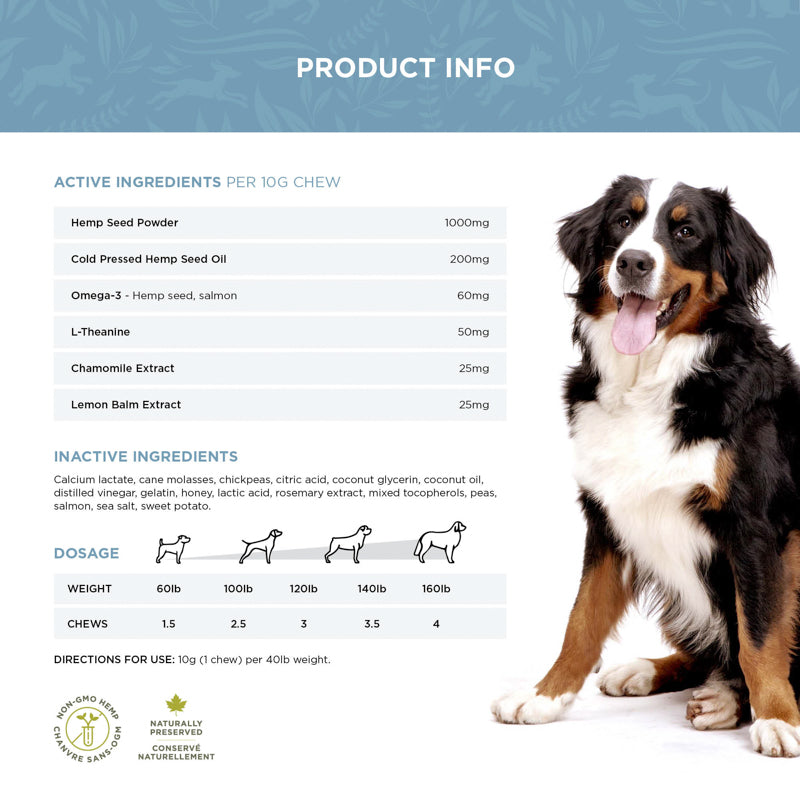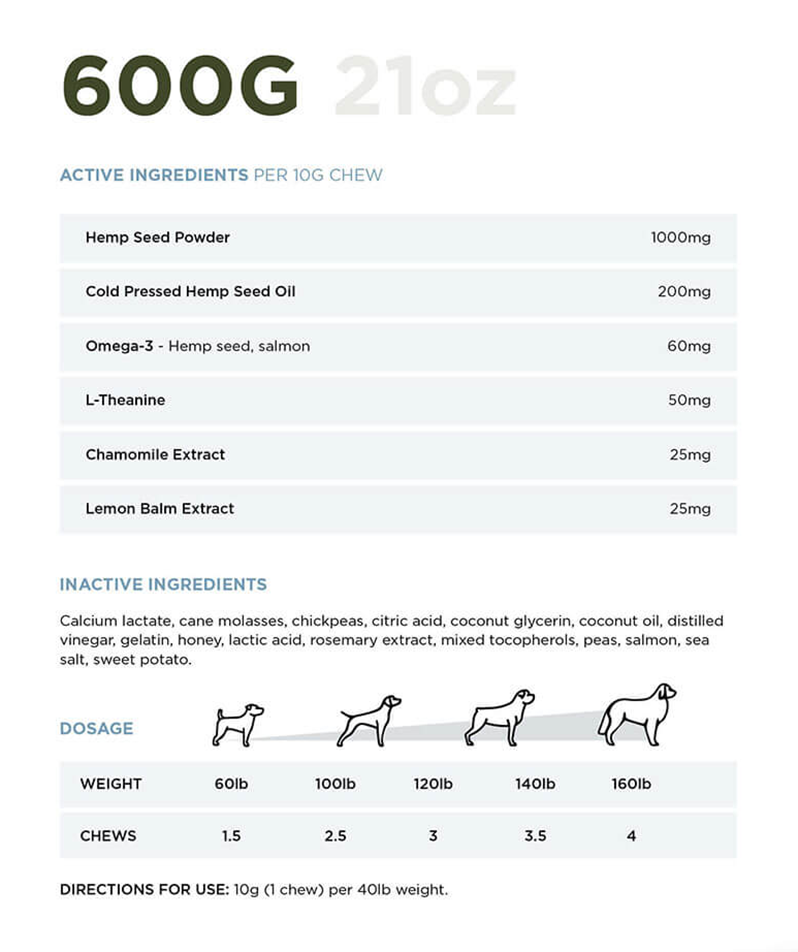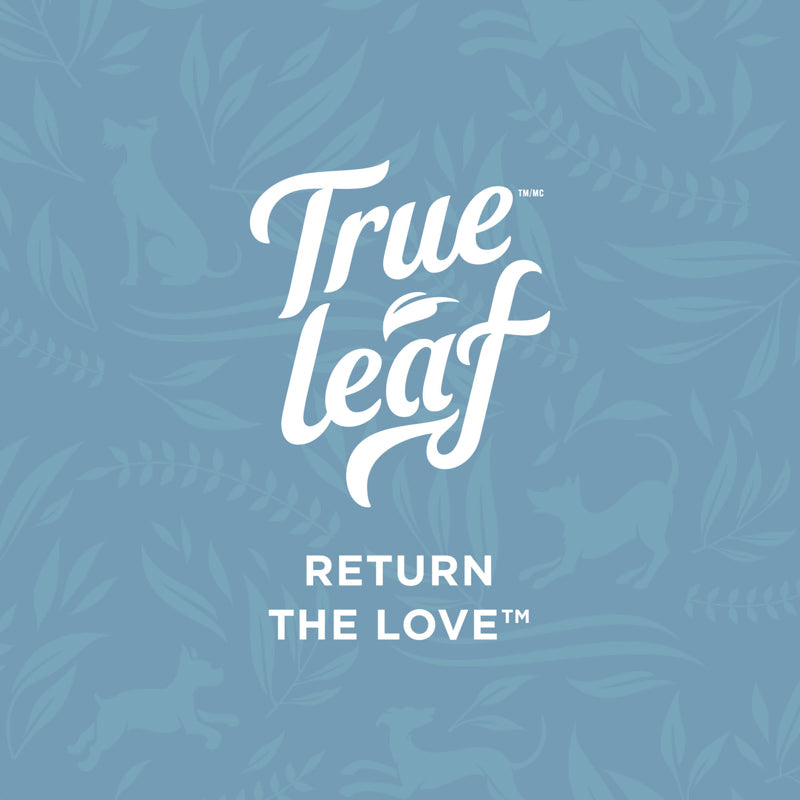 Calming Support


Formula includes: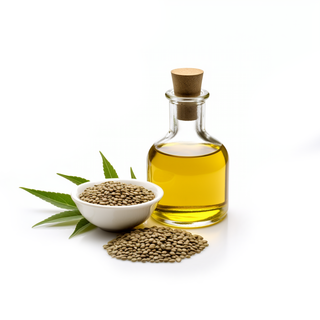 Hemp Seed Oil + Powder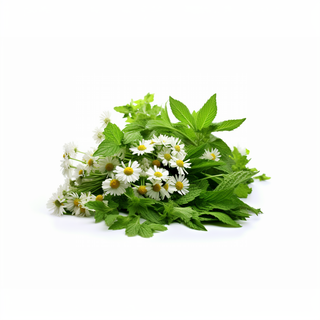 Active Herbs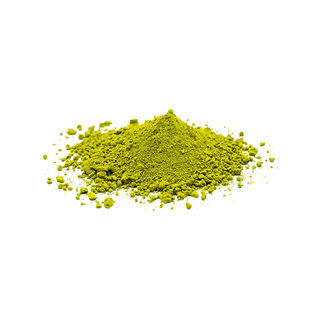 L-Theanine
Our little miracle treat!
We first purchased the calming treats for our rescue to help transition his arrival to our home and to ensure any anxiety didn't get the best of him in the beginning. We then used them for days when the routine was a little off and he'd struggle with me leaving for work.
Most recently, following a surgery, our boy was spoiled with one of us home with him at all times for 10 days...we knew the transition back to work would be difficult and the first day was...the second day we picked up more of the treats after struggling to find them locally and he's been relaxing and napping for the 4 hours I've been away!
So glad to see TrueLeaf products back in our area :)
Mellows her out so she doesn't jump as much.
The True Leaf Calming Support Chews work very well for our 65 lb bernedoodle. Mellows her out so she doesnt jump as much.
My dog loves the Calming Chews!
My dog loves the Calming Chews!
INSPIRED BY THE UNCONDITIONAL LOVE OUR PETS GIVE US EVERYDAY.
True Leaf was founded on our desire to return that love with natural wellness products that harness the healing power of plants from around the world. We want to make life fulfilling and rewarding for both pets and people.